WELCOME TO
WWW. MID WEST EAGLES .COM


THIS SITE IS DEDICATED TO THE MAJESTY AND BEAUTY OF THE
AMERICAN BALD EAGLE.
HOPEFULLY, THE PHOTOGRAPHS DISPLAYED WILL BRING BACK MEMORIES FOR THOSE WHO HAVE ALREADY EXPERIENCED THE THRILL OF OBSERVING THESE WONDROUS CREATURES AND INSPIRE A TRIP FOR THOSE WHO HAVEN'T.

CLICK ON ANY PICTURE TO ENLARGE, DETERMINE APPROXIMATE LOCATION OF PHOTOGRAPH AND REVEAL AN INTERESTING FACT REGARDING THE AMERICAN BALD EAGLE.

THIS SITE WAS OPENED IN OCTOBER, 2000. THIS SITE WILL BE UNDER CONSTRUCTION CONTINUALLY IN THAT PHOTOGRAPHS AND TEXT WILL BE ADDED DURING DECEMBER, JANUARY, FEBRUARY AND MARCH OF EACH YEAR.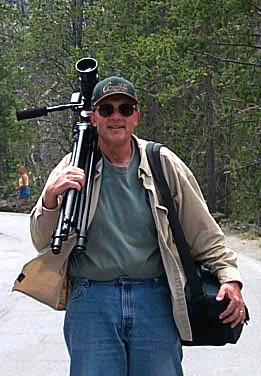 ALL PHOTOGRAPHS WERE TAKEN IN MISSOURI AND ILLINOIS WITHIN A 60-MINUTE DRIVE OF THE METRO ST. LOUIS AREA.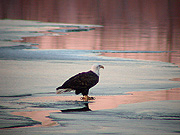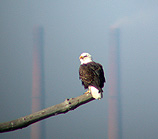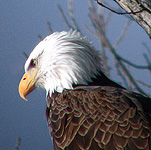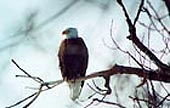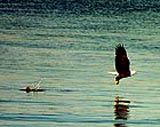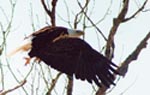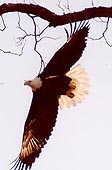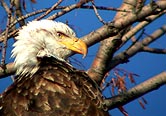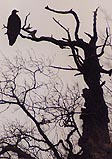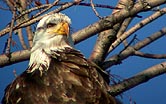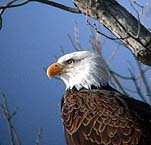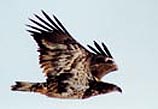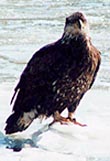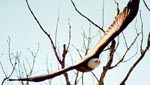 IF YOU'RE CONTEMPLATING A VISIT TO YELLOWSTONE NATIONAL PARK,
CHECK OUT MY OTHER SITE . . . . .

WWW.YELLOWSTONEPICTURES.COM
---
CLICK HERE TO EMAIL COMMENTS, QUESTIONS AND/OR SUGGESTIONS


All images Copyright © Gary Bromberger 2000. All rights reserved.